Ryder is becoming the wonderful family dog…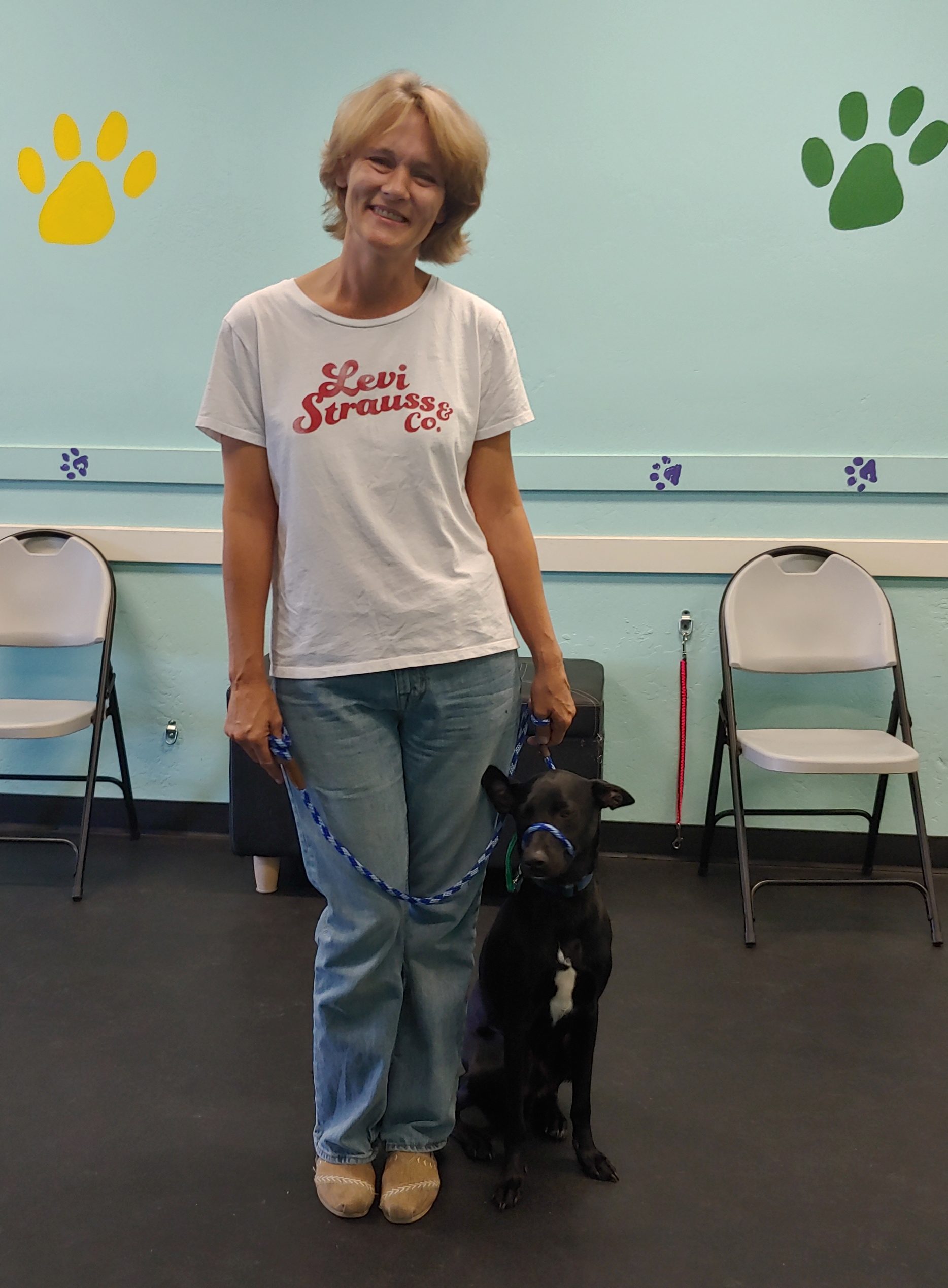 Anissa from Chandler, AZ called us because she was having some concerns with her black Labrador mix, Ryder. She recently took on his care from her daughter and Anissa noticed that he was snapping and having some issues with her other four dogs. She knew before anything got worse that she needed some help to train Ryder and get him comfortable around his new housemates. That's when we set her up for a visit to talk about all of our programs and how training would help Ryder relax both inside and outside the home. We talked about building his confidence and obedience so he would feel better about his new surroundings.
After just a few minutes of talking and reassuring her that Ryder would be a great dog with training, Anissa decided on our Boarding School Program where Ryder would come and stay with us for two weeks to calm down and learn better manners and skills. It was also the perfect time because Anissa knew she would be having work done on her house and that it might make things worse for Ryder.
As soon as Ryder arrived for the Boarding School Program he fell right in love with the routine and the relaxing structure of the training. Ryder began to open up like the pages of a good book and learn how to not only socialize with other dogs, but actually play and understand them. He built a great foundation while staying here that transitioned so well back home.
Anissa couldn't have been happier with Ryder's progress during the first lesson. He listened wonderfully to her and did great with the obedience commands. Anissa also did a beautiful job at home making sure she practiced with him every day to keep up the training after he got home. After only a couple of weeks back home he is already making friends with his housemates and they are learning how to get along even when there is a lot going on. Ryder is becoming the wonderful family dog everyone knew he had in him. Way to go Ryder!