Gabrielle really listened…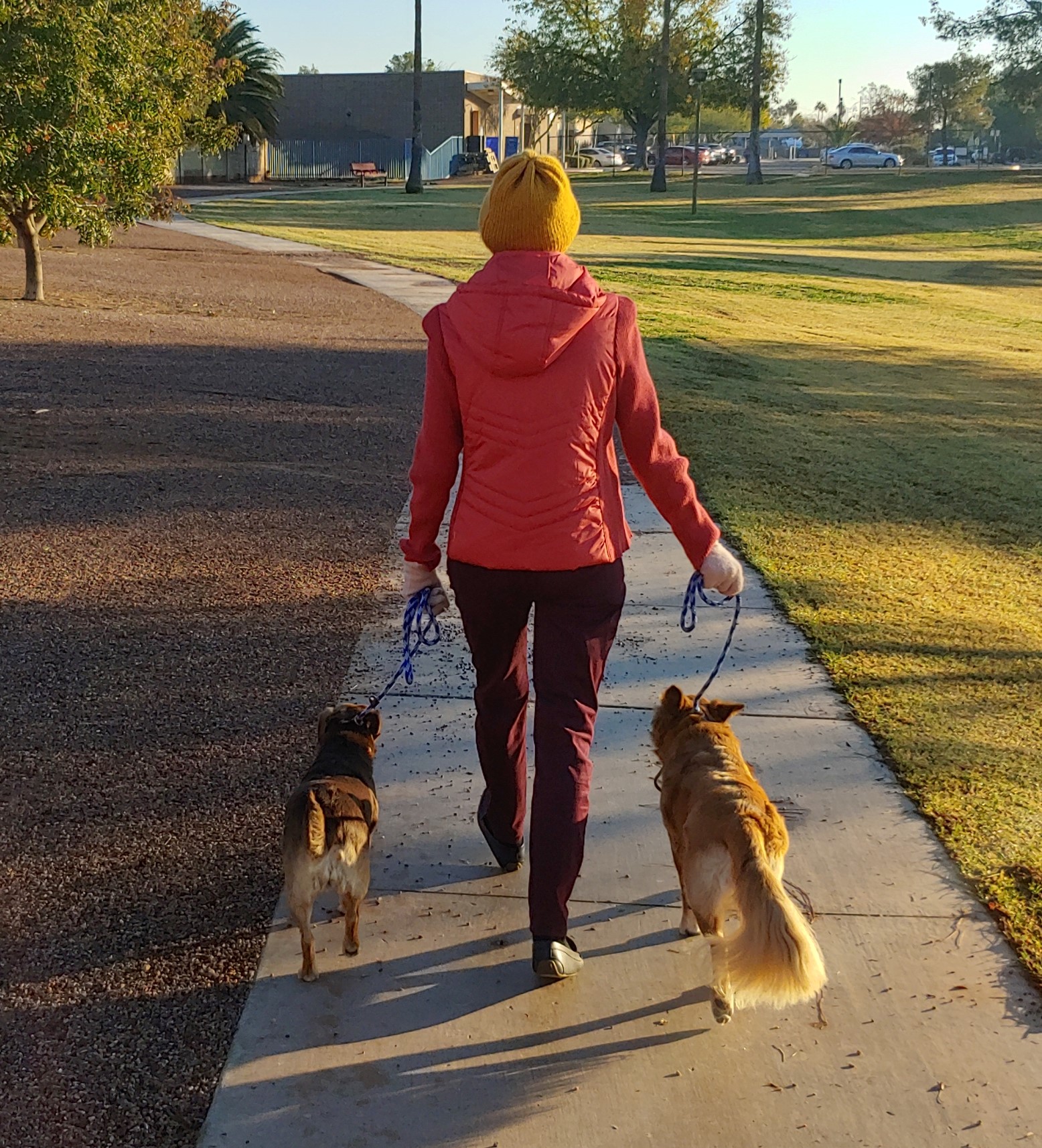 We had the privilege of initially meeting Gabrielle Sabol, through a phone contact. At that time, we had been through two other behavioral training programs for rescue dogs without much success. Of course, the essential question being asked into the phone was, "What are the odds of you being successful with our rescue dogs with some very unwanted behaviors?" Gabrielle really listened and believed she could make a difference for Goldie and Willow (Golden Retriever mixes) as well as the dynamics in the home.
That beginning was six months ago. It is truly an honor to continue our on-going work with gabby@konasdogtraining.com. We have utilized the different strategies that have been recommended, demonstrated, and practiced over and over during this time. We kept our willingness, heart, and energy while Gabby's enthusiasm, perseverance, and love for animals showed us HOW to change our words and actions in meaningful yet ingenious ways as we structured ourselves and home surroundings a bit differently. We have all worked together with a great deal of determination; seeking positive outcomes providing Goldie and Willow with consistent, concise feedback that have changed their behaviors into appropriate- successful learning.
Gabrielle is a not only a stellar dog trainer; but, an accomplished human being who has a heart for making the world a better place for all living creations."
Beth A
Tempe, AZ