Now he doesn't react to the other dogs on the trail…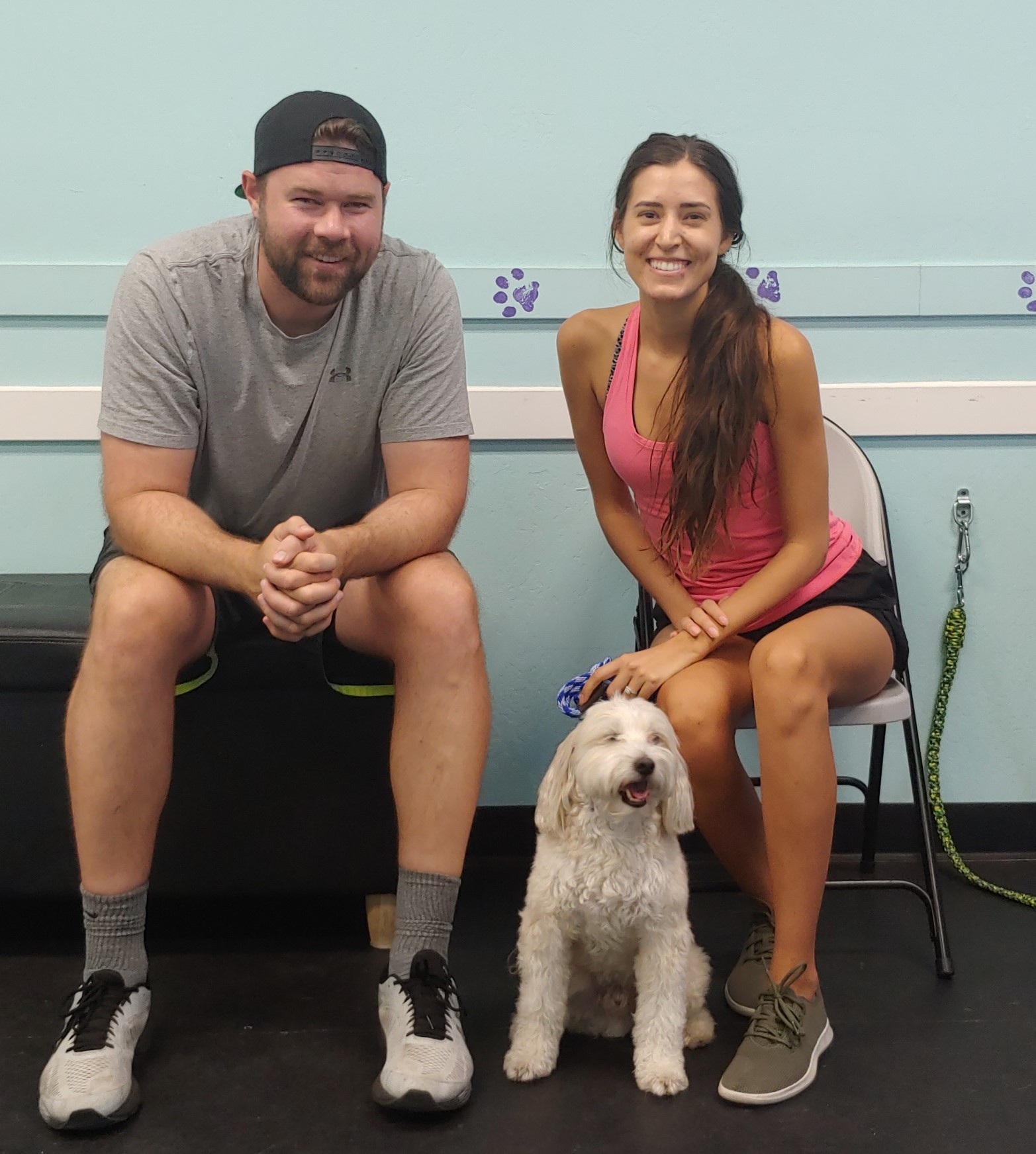 Brian and Casey from Phoenix, AZ called us because they needed behavioral training help for their Goldendoodle, Frank. They adopted Frank from a shelter when he was about 3 years old. They had no idea what his history was because the shelter found him as a stray.
When Frank came home he was timid, fearful and very difficult to open up to his new parents. He also had problems being around certain dogs, especially those who invaded his personal space. Brian and Casey took Frank to another trainer and were told that Frank would only be able to be walked on a certain collar and that they would need to be heavy handed when training. Well, they didn't really like this type of training and continued to look for other help with Frank. When we talked over the phone, we discussed why Frank might be acting like this and the right type of collar and leashes to use to help him overcome his fearful and timid behavior. Then during our initial visit, they signed Frank up for our Unlimited Program to get him started with very detailed help.
We started off slow, changing the collar and leash used to communicate with him, as well as how to help him understand what it was that his parents wanted from him. We worked on teaching him how to trust without being mean and heavy handed. Frank learned clear commands and was able to follow those commands in public places with lots of dogs and
people around. Frank now comes when called, goes to his place and lays down when Brian and Casey want and need him to.
Brian and Casey have been very happy with Frank's progress because they didn't know if it was possible. They feel so much more confident taking Frank places, including parks, restaurant patios, friends and family homes knowing that he can engage and relax much easier. They take him hiking and running where he doesn't react to the other dogs on the trail and they are all able to enjoy the outdoors and each other's company.