Now we can clip her nails…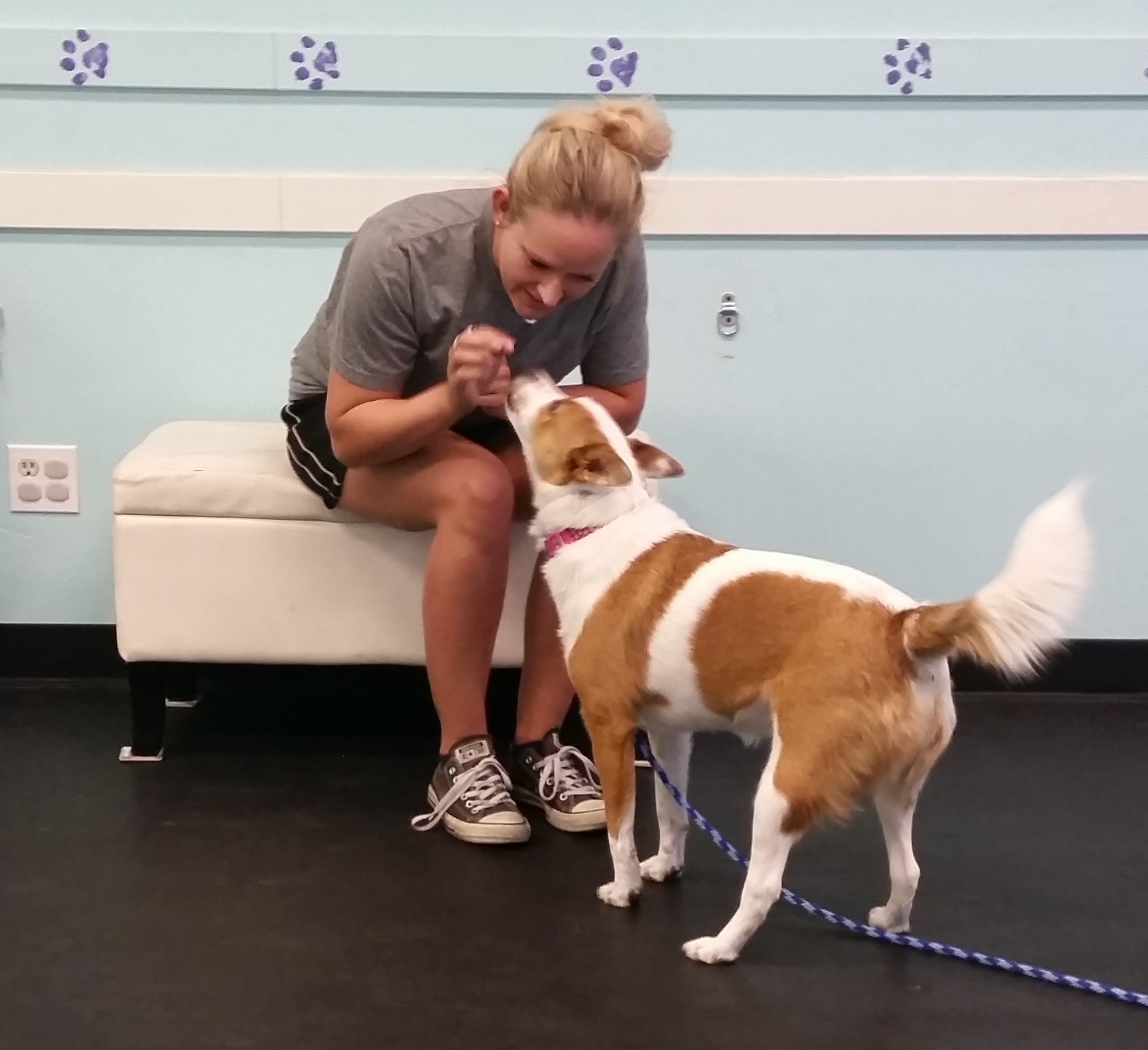 Amanda, from Phoenix, Arizona had contacted us after she adopted Zoey, her heeler mix from the shelter. Zoey had all the "normal" bad behaviors like jumping, barking and pulling on the leash, but she also had some serious concerns with biting. Amanda couldn't even get close to touch Zoey's rear end and tail without her thrashing and biting down with pressure.  She would also use her paws to claw at Amanda and anyone who touched her. Amanda was nervous around Zoey when this happened and felt uncomfortable doing even the simplest of things like clipping her nails and brushing her. She was looking for a trainer that could help her not only with general training, but with getting Zoey comfortable being touched and handled and that's when she found Kona's Dog Training.
Amanda signed Zoey up for our Unlimited Dog Training Program so she could practice the touching techniques I showed her slowly and comfortably. She made tremendous progress in only the first week to the point that she was able to get Zoey to calm down while Amanda pet her down to the tip of her tail. Amanda can now grab each paw and is slowly able to clip each toenail. She can get near Zoey's rear end and even clean it when dirty. Zoey is also doing great with walking on a leash and listening well inside the home. Zoey and Amanda are growing their trust in each other every single day.