Jahseh started to "come when called" after only a couple of days…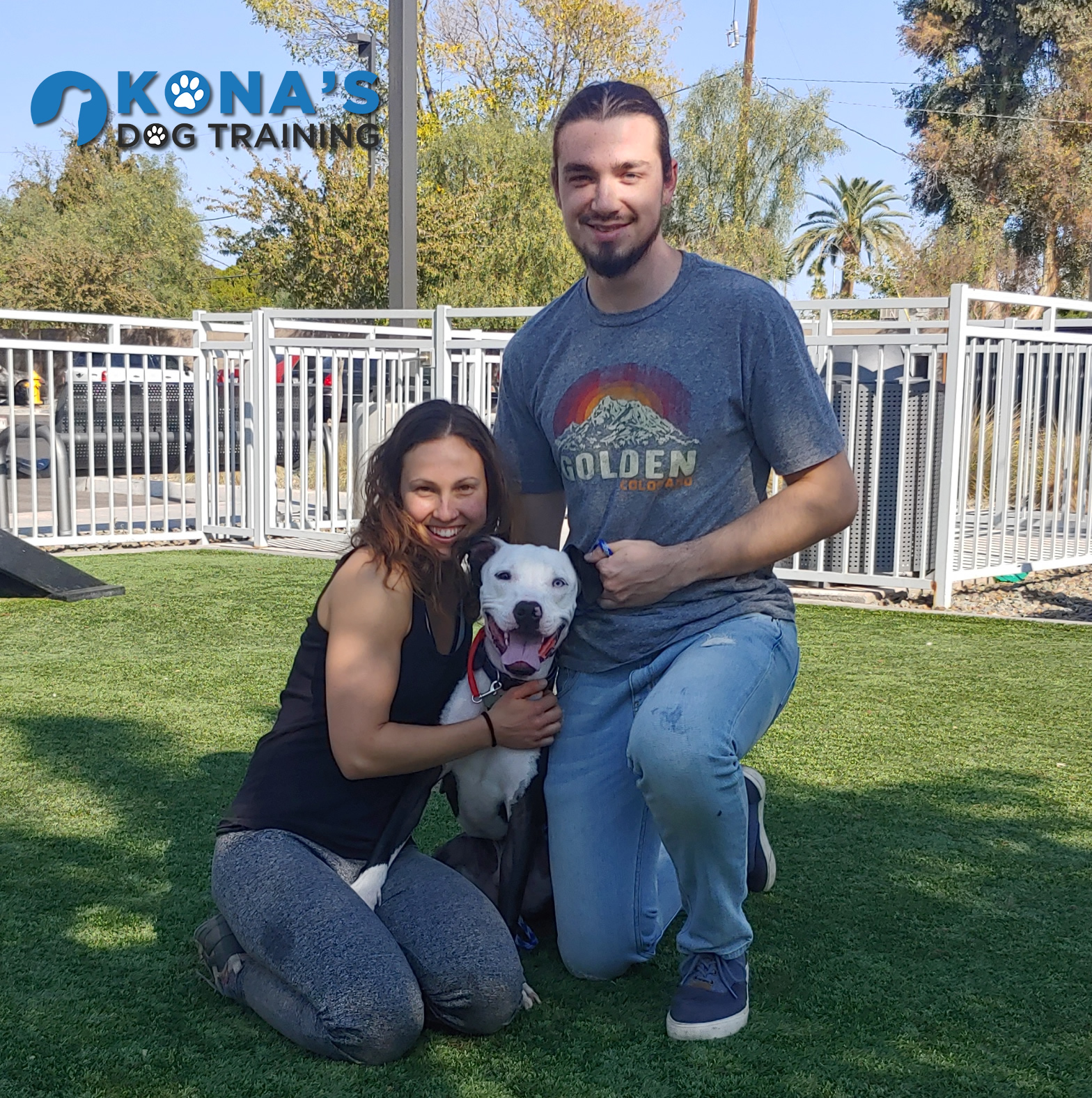 Mollie and Justin, from Tempe, AZ, first contacted us a week after they adopted their new pitbull mix, Jahseh from the county. After we sat down together and talked about what they might expect at home with Jahseh they decided to sign him up for our Boarding School program. They were beginning to see behaviors that they didn't like and wanted to give him a good start in their home. They wanted him to listen better inside and outside the home, calm him down and work on his reactions around other dogs while on leash. Jahseh was not aggressive while in public, but he made very loud and uncomfortable sounds when seeing another dog in public.
Jahseh was dropped off for his boarding school stay and right off the bat displayed his signature sounds and excitement that was over the top. Very quickly we found out that Jahseh was very food motivated and could learn very fast. We started to get him to focus and calm his mind and listen well even around other dogs. Jahseh started to "come when called" after only a couple of days even when other dogs were off leash. Jahseh even learned how to walk on the dog treadmill so fast that it became his favorite new exercise, so much so that his parents got one to put in their home for him to walk on. This is a great investment in our Phoenix, AZ summer months.
Mollie and Justin were so surprised to see how much Jahseh had learned during his stay. They were happy to know that he listened very well and while he still has his excited moments he is a calmer and much more relaxed dog. He enjoys his crate while they are at work and is happy to see them when they come home from work. He is calm at night while lounging inside their home and listens to commands the first time. While they are still getting him comfortable around all types of dogs he is able to enjoy nice hikes and walks when the weather is great. Now their biggest concern is finding a good playmate for him to build a friendship with and they are very happy about that!