Scout no longer bolts out of the house every time someone opens the door!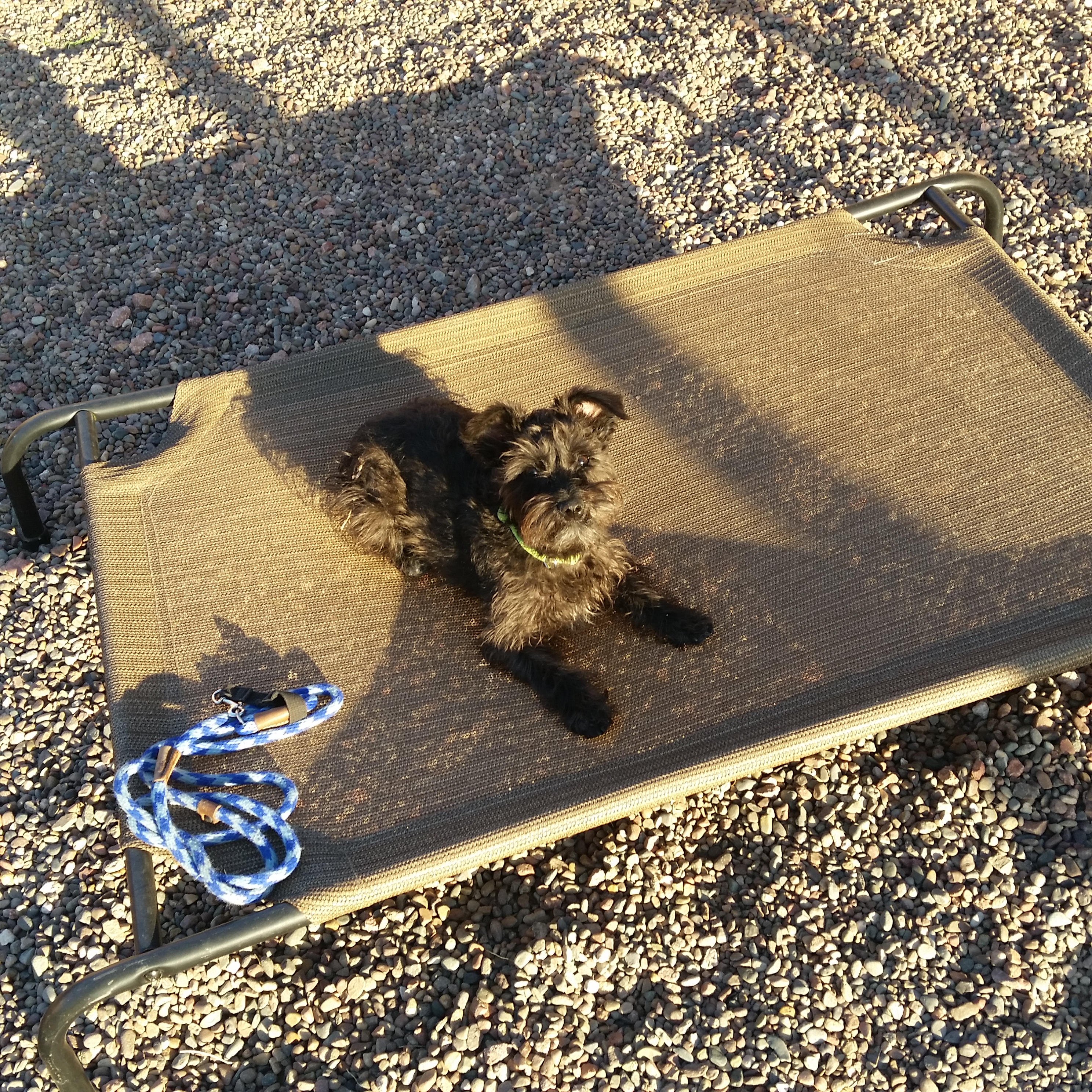 Elizabeth signed up Scout, her Miniature Schnauzer, for our boarding school program because Scout had a bad habit of bolting out of the doors at home and running away. She would also not listen inside the house and needed work on getting potty trained. Scout's mom had contacted us through our website and almost immediately knew that we were the right fit to help train Scout to be a better behaved dog and to help make life at home that much easier for the family.
When Scout first arrived for the Boarding School she was shy and unsure about what to expect. She did not listen, was uncomfortable in the crate and was a little fearful of the other dogs that were boarding while she was here. After only a few days, though, she began to get comfortable with the routine and rules that she was learning to follow. She knew when potty time was, when breakfast and dinner were and when training would be happening. She opened up like a flower. She started to get interested in playing with the other dogs and she would listen much better as she learned the obedience commands that made sense to her. Scout was a schnauzer who came wonderfully out of her shell.

Elizabeth was very happy with the results when she got Scout back home. She no longer had to worry about any potty accidents in the house since she knew Scout could hold it. She also loved the fact that Scout would listen when she would give her instruction whenever the doorbell rang. Scout no longer bolts out of the house every time someone opens the door. She lies patiently on her bed until she is given permission to greet the person who is invited in the home. Scout also has fun play dates with friends in the afternoons and instead of hiding in the corner she plays a great game of "chase me" around her yard and even listens to Elizabeth when the game comes to an end. Scout is one happy member of a happy family.