No more jumping and barking inside the house!!!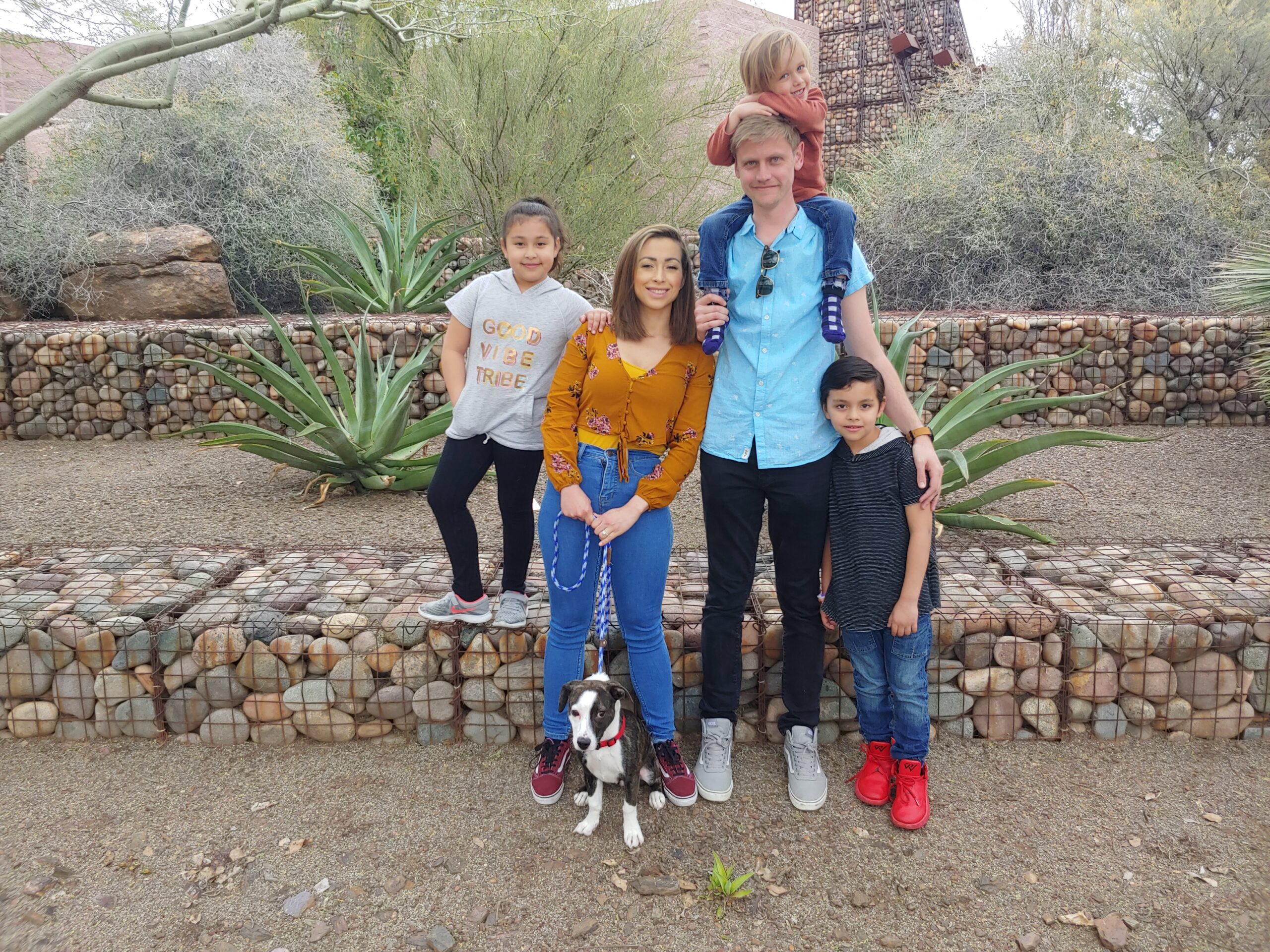 Matthew and Tatiana, from Fountain Hills, AZ, called us when they adopted Frank, a beagle mix, from the county shelter. They had tried doing some very basic training on their own to get Frank calm around their 3 children, but quickly knew they needed a lot more help than what basic training could offer. When we sat down together, their issues and concerns were
all too familiar. Frank pulled on the leash like a freight train barking at every person, dog or animal that came across their path. He had no manners inside the home and would jump and invade everyone's personal space. He was so overly hyper that listening to any command was like "pulling teeth" and to top it all off he had never been potty trained. There wasn't a corner of the carpet safe from Frank's need to mark or poop on it. Matthew and Tatiana felt like they had not made the best choice in adopting Frank, and they felt bad for thinking this.
We first met everyone during our initial visit at the training facility and right away Frank thought it was his own playground. He barked at every sound he heard and jumped on all of us as we talked with his parents and discussed that the Boarding School Program was really the best fit to help Frank. This way Matthew and Tatiana didn't have to worry about juggling
the training around their 3 children and their needs.
Frank arrived for our program in the only way he knew how…thinking everything was his kingdom. He, however, learned very quickly that the rules were about to change. He would learn manners, rules and limitations for the 2 week stay and might even start to like them.
We practiced teaching him how to walk nicely on a leash, so he wouldn't pull a person down the street, he learned manners, like no more jumping and barking inside the house. He even became a great listener and could do commands, like "place", "come", "sit" and "down" while there were other distractions like dogs around. Frank's biggest accomplishment, however, was learning that going potty and poop outside was his only option and that by doing so, he would have more freedom and trust from his parents.
After picking Frank up from the Boarding School Program, Matthew and Tatiana noticed an immediate difference in his behavior. Frank was calmer, much more polite and would listen to commands almost instantly. He rarely jumped on people and when he did, he would respond to the correction and not do it a second time. Most important of all, Frank no longer pottied in the house. He was on a good schedule for feedings, and breaks where he would go each and every time. The family is living happily together and the best part of all is that Frank often comes back for boarding when his family goes on vacations!