Now every time they call her she comes running back…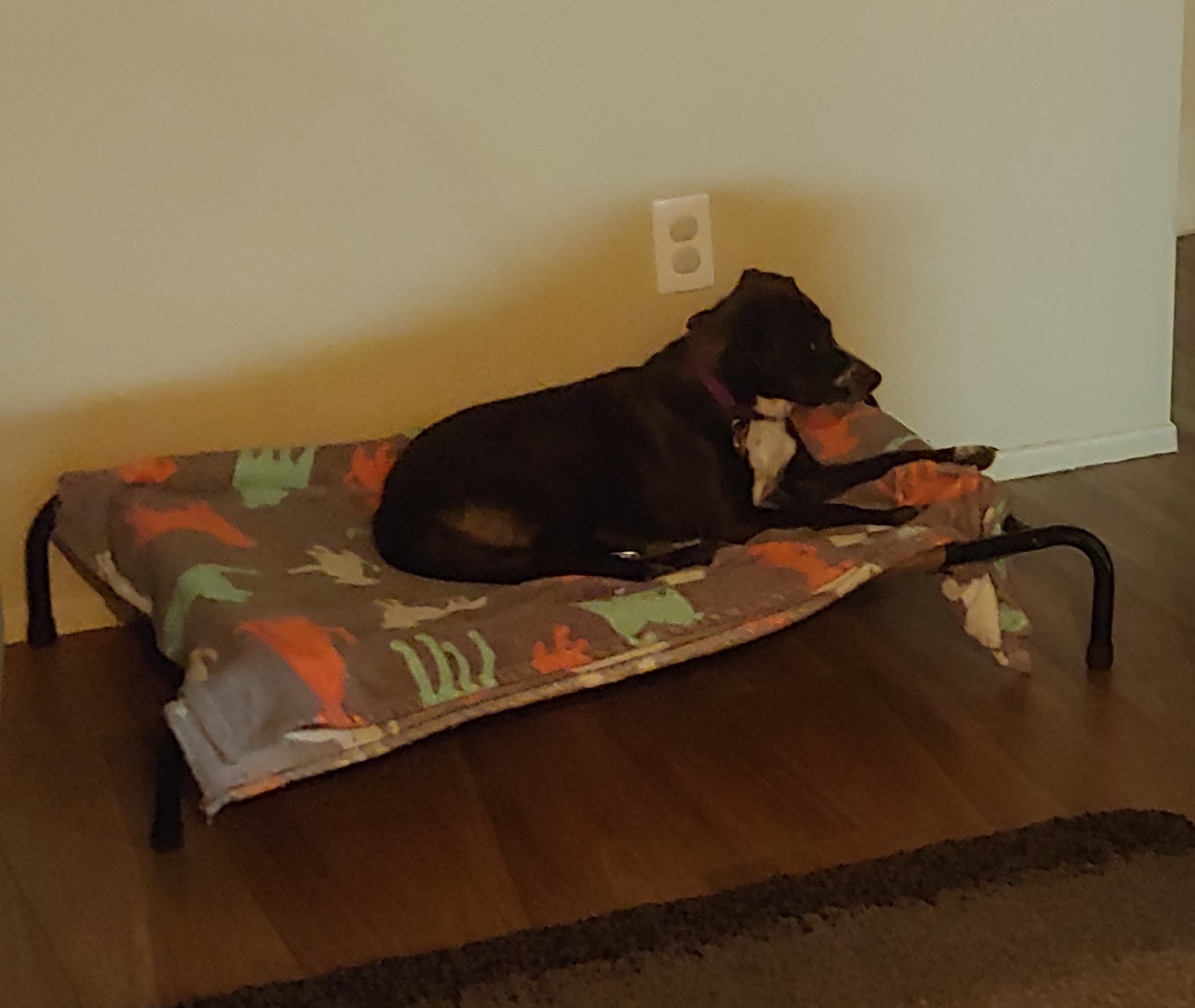 Clay and his family called us after adopting their Labrador/Cattle dog mix, Cocoa, when they noticed she was having trouble walking next to and around other dogs in their neighborhood and trails. She would lunge on her harness and screech whenever she would see another dog, even 50 yards away. Clay felt like he could hold her back, but didn't want to have to do this all of the time and his wife didn't feel safe trying to manage Cocoa, especially around their grandkids.
When we had our initial visit with Cocoa I immediately knew that Cocoa was not aggressive, but dog reactive, which meant that she was overly excited to be around and socialize with dogs she didn't know. We discussed how each member of the family could build their confidence and understanding of why Cocoa was doing this and how to resolve the issues. This included commands to teach her who was the leader in the home and who was the follower and using the right kind of training tool [leashes and collars] to work on her lunging and barking at other dogs.
Clay signed Cocoa up for our Boarding School program and we immediately started her off with finding out how stressed she really was around other dogs. She was excited, reactive every time she would see another dog, so we began to work on her leash walking to help her relax and watch the world around her, but not always interact with it. We taught her how to walk without pulling and lunging and then worked on her listening to commands while she
was over excited to calm her down more quickly than she had in the past. By the end of her boarding stay, Cocoa was able to listen to "sit" "down" and "come" while around other dogs. Clay also informed us after initial training that Cocoa had gotten off of her leash because it broke and when he called her, she came running back to him even with another dog just down the trail. He also said he and the family feel confident and comfortable taking Cocoa on camping trips off leash because every time they call her she comes running back and doesn't wander off too far.