Now, Grace listens to commands & walks wonderfully on leash…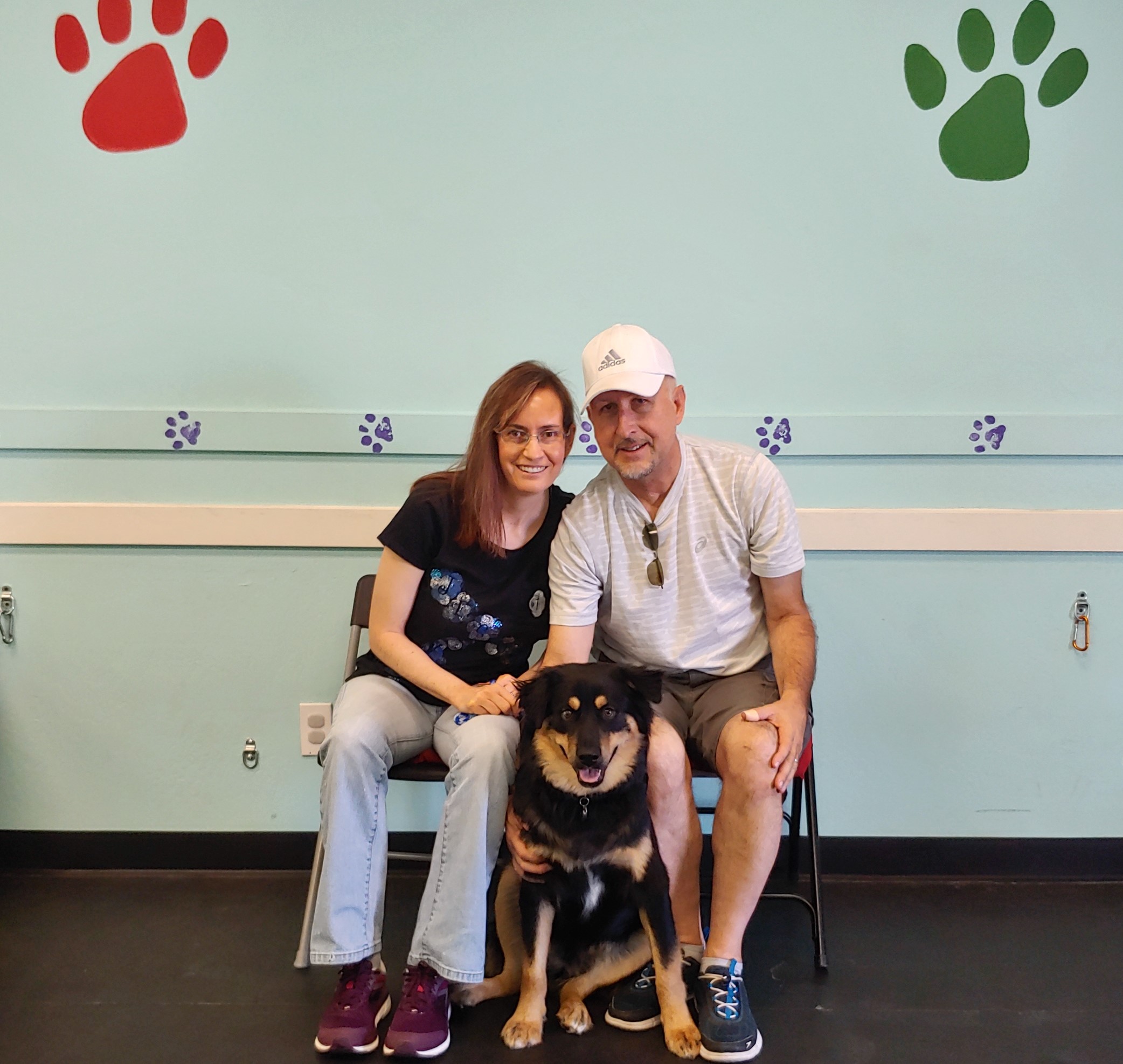 Lynn and Jim had called us because they had recently adopted a German Shepherd mix named Grace who wasn't getting along great with their other dog, Chewy, a Poodle mix. They were also hoping to get Grace to listen better and walk nicely on a leash because she didn't have any training before they adopted her. Walking for Lynn felt like losing an arm every time Grace pulled on the leash and Grace didn't understand manners around other dogs. After sitting down together, Lynn and Jim signed Grace up for our Boarding School Program.
As soon as Grace started her training she learned very quickly what was expected of her and she began to calm down very nicely. She also started to learn that pulling on a leash wasn't the most comfortable way to enjoy the outdoors. She also learned that she is still able to do all the things she wanted, but in a polite way. Grace learned to love her "place" where she
could rest and relax. Grace listens to commands, walks wonderfully on leash and plays better with her roommate, Chewy. She also has great play dates with other dogs in the neighborhood.
Lynn couldn't be happier with Grace's training. Not only does she get to hang out with Grace knowing she won't go overboard, she also understands how to better communicate with Grace and Chewy. She practices the commands in every place possible and goes on hikes in the early morning hours. For Lynn, Grace went from being a nuisance for Chewy to a companion that can be enjoyed every single day for the rest of their lives!