Now he walks nicely on a leash and comes when called.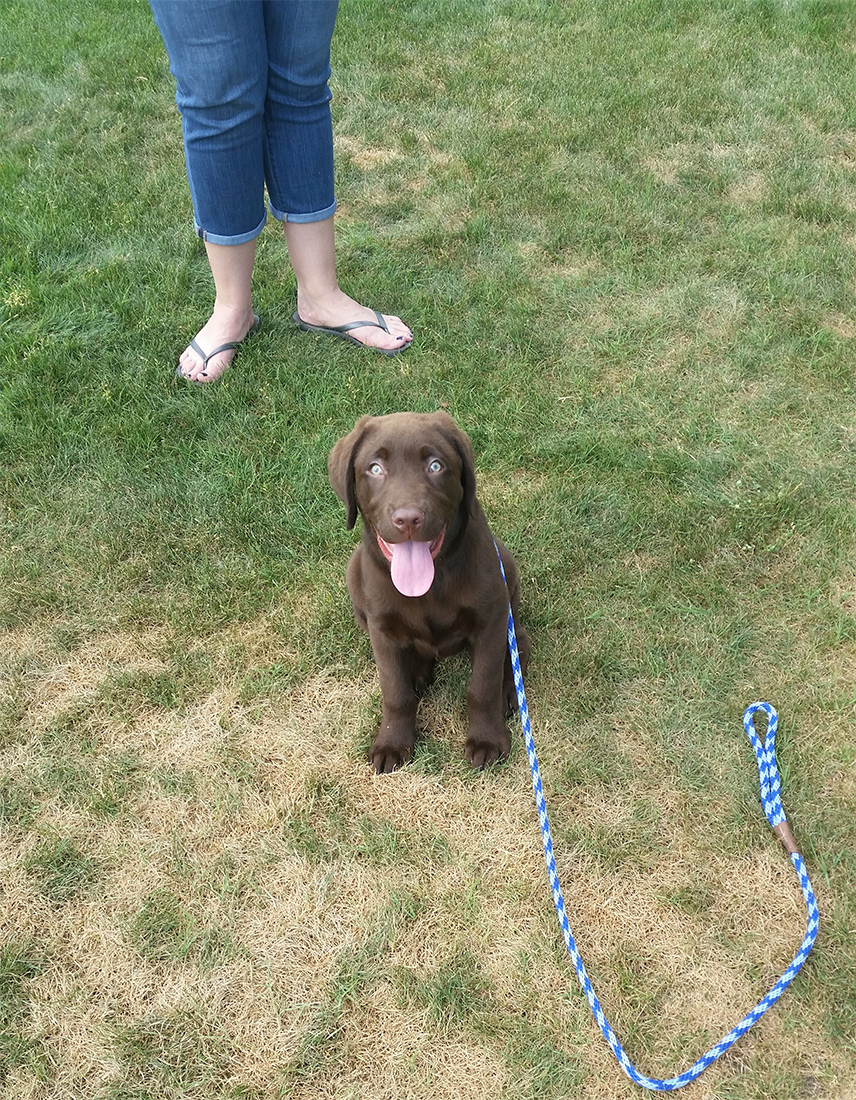 Ed's puppy, Charlie, a Chocolate Labrador Retriever was chewing lamp cords and would howl whenever Ed put him in the crate.
Charlie was in our Board and Train Program.  We helped fix Charlie's fear of the crate by using Nike, another dog boarding with us who loved her crate, to show Charlie the crate was not a scary or bad thing.
We also worked with Charlie in his own home on learning good manners like walking nicely on a leash and coming when called.
Charlie is now a happy dog who enjoys going on hikes in the mountains with Ed.