Now Ashely feels more comfortable taking Tegan out in public!!!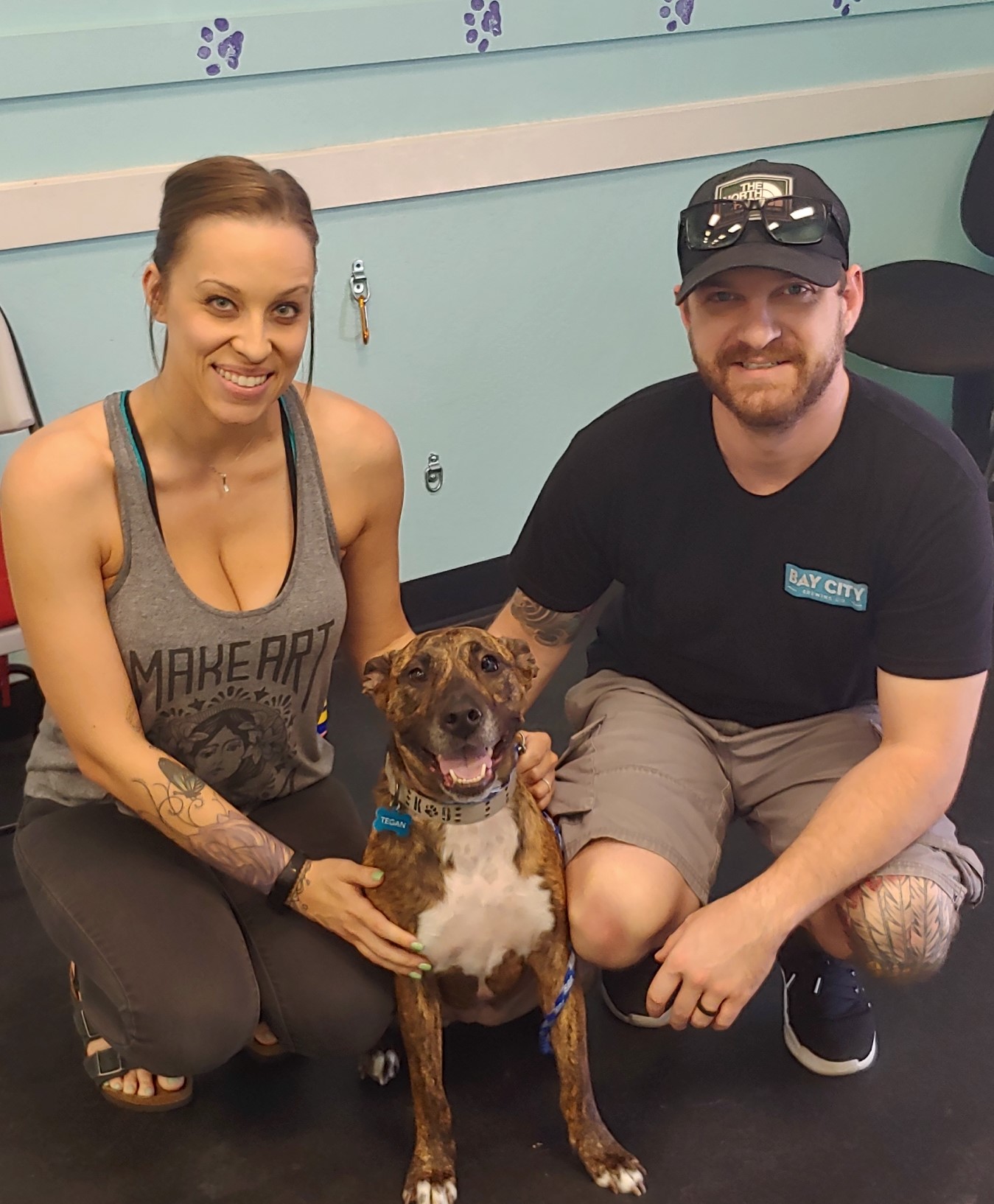 Ashely and Joe from Glendale, AZ called us because they had recently adopted their pitbull, Kinsie. When they brought Kinsie home their other pitbull, Tegan didn't seem to take it that well. Before they knew it a fight happened between the two dogs and a little blood was drawn. They knew immediately that they needed some help figuring out how to get the two dogs to get along. We had a great phone call with Ashely reassuring her that she wasn't the only person in the world to have this happen and that is can be very common when bringing a new dog into a home. After talking we set up a visit for her and Joe to bring both Tegan and Kinsie in to meet in person.
When we all meet Ashely and Joe thought it was the best idea to sign Tegan up for our Unlimited Program. This way they could keep Kinsie and Tegan together and work on their training together every day. They learned how to better communicate with each dog to build a better human/dog relationship, which would lead to a better dog/dog relationship. Each week we saw great progress with Ashely and Joe as well as Tegan. They all worked so hard every day.
Tegan continues to show great progress and while they no longer have Kinsie [they stumbled upon the perfect home for her] both dogs are doing great! Ashely feels more comfortable taking Tegan out to public places and each time sees Tegan's reactions lessen and lessen. They feel great knowing that they have a plan in any situation that might come up and confident that Tegan won't over react to another dog in public. Tegan is a great dog who is making progress every day and continues to enjoy her happy family with Ashely and Joe. Way to go!