Remy, the Belgian Malinois, is Now a Great Family Dog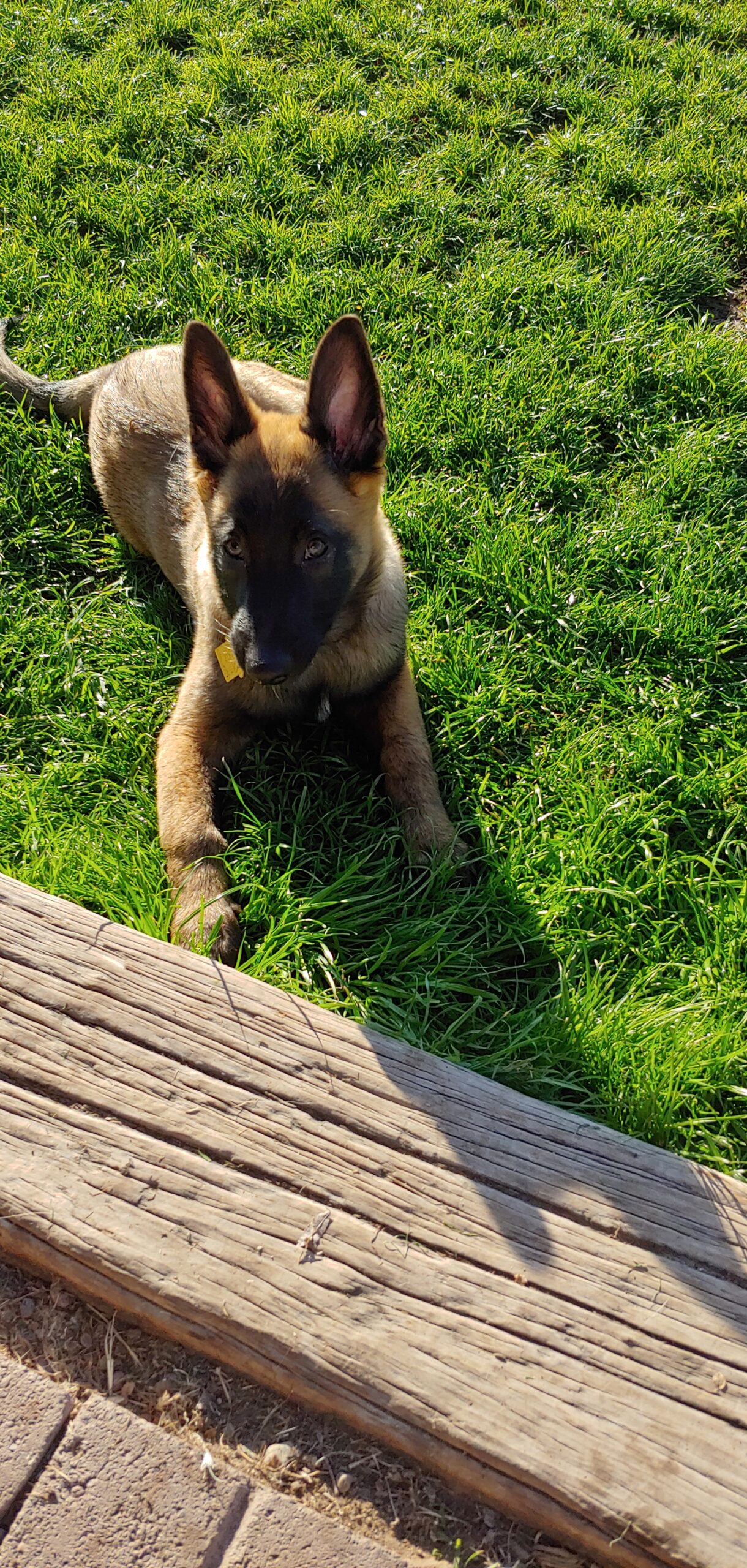 Karin and her family, from Mesa, called us for training help after they purchased their Belgian Malinois, Remy. Karin wanted to get started on the correct foot since she knew the type of breed she purchased would be very active and smart. She wanted to learn how to successfully walk Remy and make sure he had strong command training where he would be off leash reliable.

When Karin sat down with us to talk about training we knew right away she would be an excellent owner who would excel at training her new puppy. We discussed in detail how to overcome any hurdles she might face and she was on board with all of the suggestions we offered.
She signed Remy up for our Puppy Unlimited program where we started training Remy at just 9 weeks of age. We began with crate and potty training to make sure Remy was on a good schedule to succeed and then we began to teach Karin how to use treats as a good foundation for reward to show Remy what different commands were and how to associate them with the behaviors we wanted him to practice. This included "sit", "place", "come", "down" and "let's go" [our loose leash walking command]. Remy was a great motivated puppy who craved learning each and every day.
Karin has kept us updated on all of Remy's success including socializing well with his housemate and at daycare. Also walking beautifully on leash without pulling and listening to commands under heavy distractions, including farmer's markets and high school football games. Remy even has a great off leash recall [coming when called] that gives him the freedom to explore every new place with excitement and play.