Jesse and Raquel are very happy with Marie's progress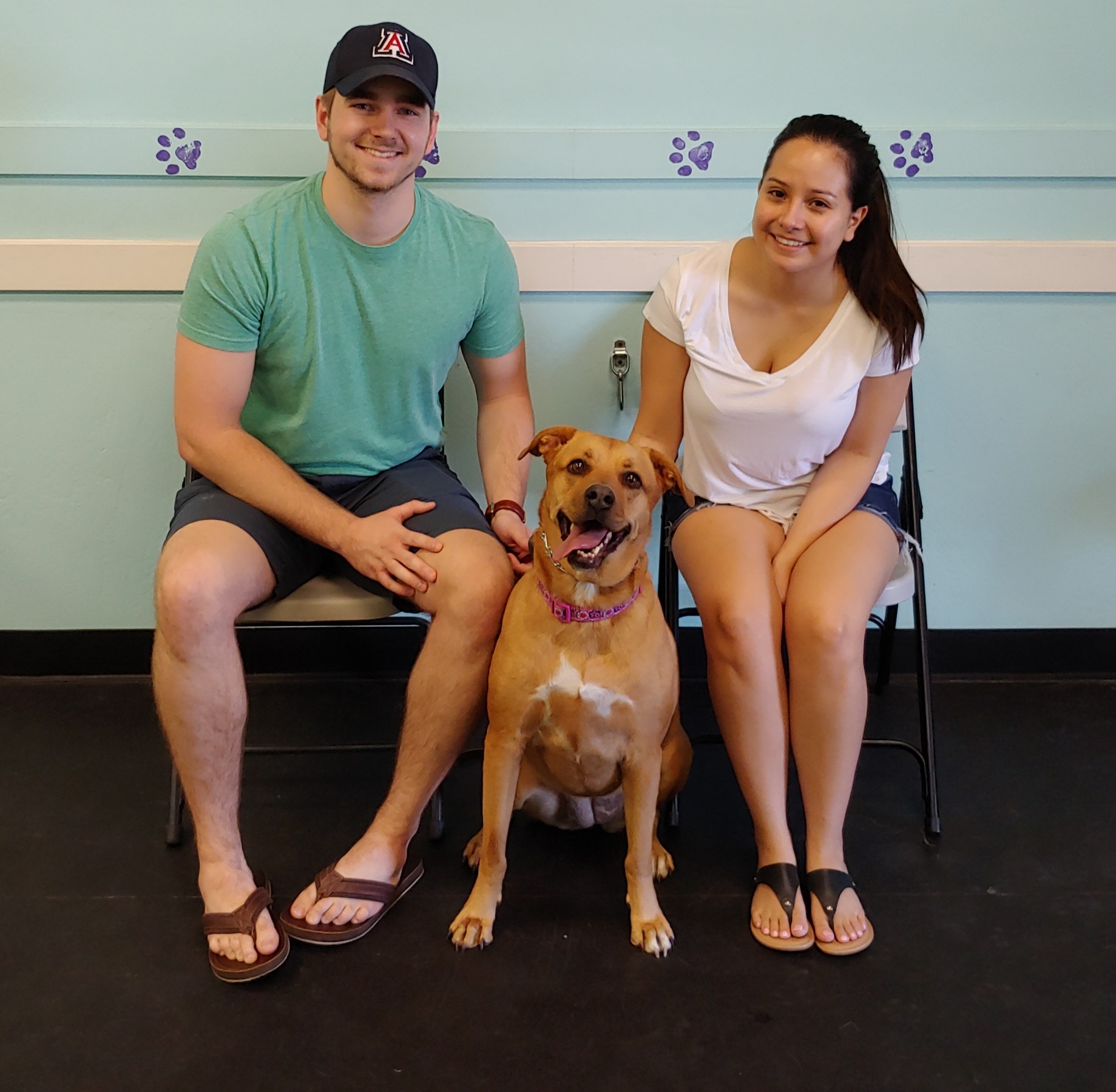 Jesse and Raquel from Mesa, AZ initially contacted us not sure if there was any solution to their reactive Rhodesian Ridgeback's problems aro
und other dogs. They had adopted Marie at 9 weeks old and in the beginning Marie was playful and open to other dogs, but as time went on she began to do unwanted behaviors while on leash around other dogs. She would bark and lunge at other dogs when she was on leash and they found it hard to control her and were unsure about taking her outside. They needed to find the solution that was right for them where they felt comfortable knowing that this was fixable with training.
We talked to Jesse over the phone initially reassuring him that he, Raquel and Marie were not alone in this. That a lot of other families have dogs that acted the same way and that with training and guidance they could have a dog they enjoyed and felt comfortable walking  outside and around other people and dogs. We then set up a visit and met one another where they signed Marie up for our Unlimited Program. Through the initial lessons we helped Jesse and Raquel communicate better with Marie through obedience commands and knowledge. They now know why Marie is uncomfortable around people and dogs and what to do if she barks and lunges. With each day Marie got better and they know what she is capable of during walks and outings.


Jesse and Raquel are very happy with Marie's progress and I tell them I am happy with theirs. They are more confident and relaxed with Marie and are enjoying her so much more now. I continue to see huge progress each time I see them and they also have great support with their families. They are the perfect family who continues to grow wonderfully with each other.