Now Mabel May and Sue Ellen can enjoy sitting on their porch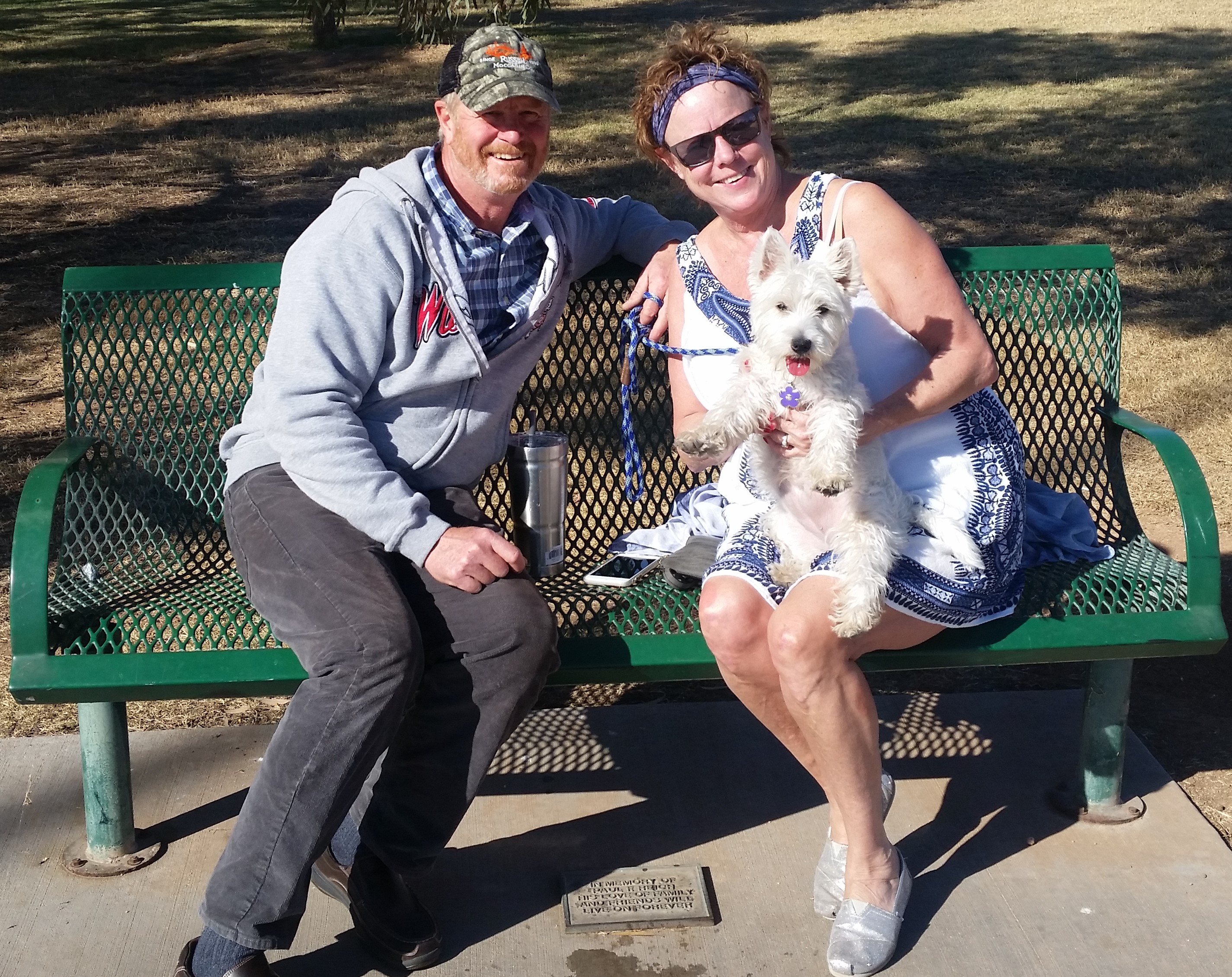 Sue Ellen brought Mabel May, her West Highland Terrier, to us because Mabel May had problems with excited urination and was very afraid of household items like brooms and rakes. Mabel May also had trouble listening to her owners when another dog was around. Mabel May would bark and lunge at any other dog she saw and her owners just couldn't take it anymore. Mabel May's owners signed her up for our two week board and train program and were hoping for quick results.
Well, they got what they were looking for. After only a few days Mabel May calmed down a lot. She listened better to people even when she saw other people, dogs and even birds and rabbits. She loved going on walks and became great at just walking past other dogs even when they were going crazy themselves. She learned to play nicely with other dogs and even to just watch when she wasn't allowed to get in the middle of the play.
When she went back to her owners they were ecstatic about the changes and loved that she listened to them both in the house and in the yard. She knew when she was allowed to get excited and when she had to rest. Mabel May was able to get over her fear of objects and problems with other dogs. Now Mabel May and Sue Ellen can enjoy sitting on their porch and watch the neighbors walk by. They are also able to have a nice long walk around the park.