Now They Listen and are Much More Polite…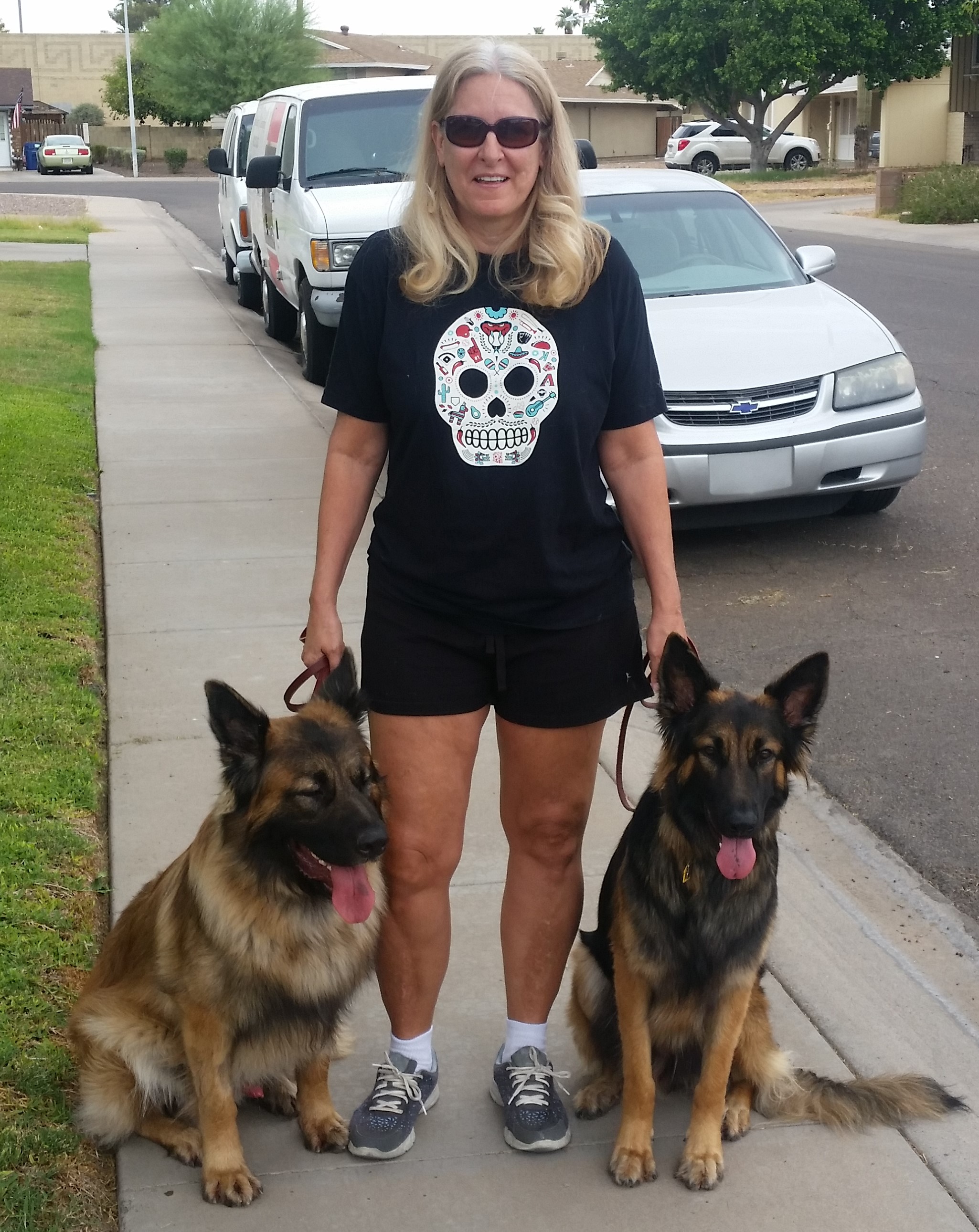 Carl and Deanna, from Tempe, AZ, signed up Rugger and Rossie, their Belgian Tervurens, for our boarding school program when the dogs became a little more than they felt they could handle. Rugger and Rossie would bark and lunge at the other dogs and people during walks in the neighborhood and they would jump on people when they entered into their home. Rugger and Rossie would also bark at a lot of different noises when they were inside their home and fed off of each other's energy when they got over excited about something. Carl and Deanna were not sure how to handle this because they were not even able to get the dogs to go inside of a crate let alone be able to have them respond to commands.
Rugger and Rossie stayed for our boarding school program at different times so they could interact with other dogs and learn to be polite and engage with as many dogs and people as possible. Both dogs improved tremendously during the stay and they would listen better to commands, like "come", "place" and "down" as well as walk nicely on leash, even with other dogs or people around. They each learned to love their own crate during their stay and now spend quality time in them while their family does daily activities.
Carl and Deanna are incredibly happy with the progress Rugger and Rossie have made. They learned the skills to help them relax around the neighborhood and know how to address anything that may come up when they are on their daily walks. They listen to commands and are much more polite when people come over to their house. Deanna has also taught them
how to walk on the treadmill inside their house, so during those hot summer days Rugger and Rossie can still get great exercise. I wonder how much more these two will learn in the future. Maybe tightrope?…maybe not!