Now They are able to enjoy a nice walk…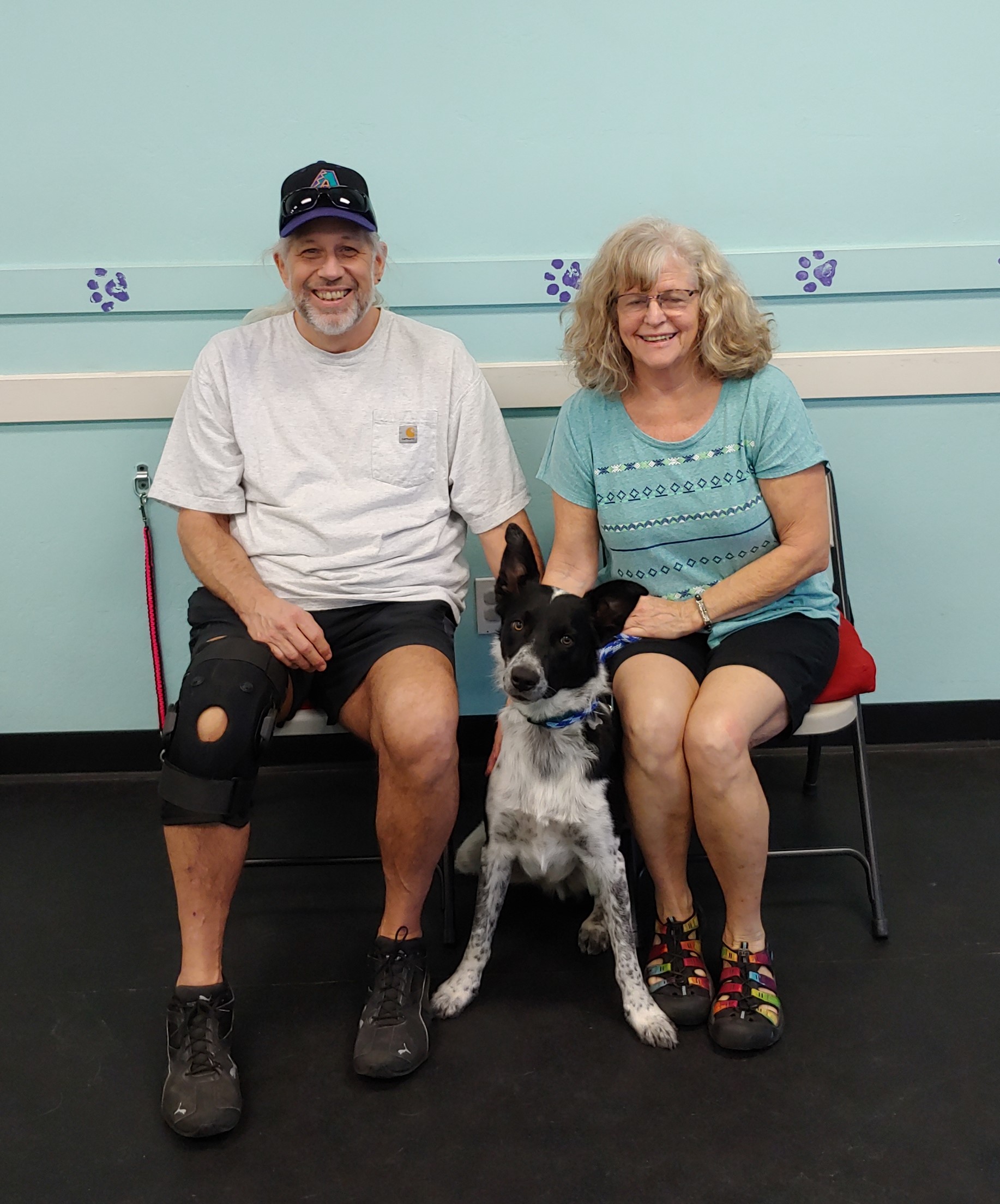 Murray and Murene from Tempe, AZ first called us because they needed some help getting their new rescue Border Collie mix, Max under control. They adopted Max because they had previously had a great Border Collie who was great at listening to commands and was patient and calm, but was able to enjoy lots of play time and adventures. They were hoping for that when Max came into the family, but it wasn't as smooth sailing with him. He had no manners, couldn't walk on a leash without pulling like a freight train and would steal objects from furniture or counters every chance he got. Murene and Murray also thought he was a nuisance to their neighbors because if his obsessive barking at the other dogs across the fence.

After calling and scheduling a visit with us, Murene and Murray signed Max up for the Boarding School Program. Max was very happy to be dropped off to start school, but then quickly realized that school meant work ;). Max enjoyed his time socializing with the other dogs that stay here and he did well learning commands like "place", "down", "come" and "sit". He also quickly learned how to walk nicely on a leash without pulling. While Max did protest his new school lessons he actually found out that learning can be a lot of fun and learned to respect the decisions humans made while still being the vivacious and boisterous dog is always was.
Murene and Murray knew they would have a lot of work to do when Max got home, but couldn't have been happier with the results of his board and train stay. He was calmer during times when they couldn't play with him and enjoyed spending quality time with him when they enjoyed a cup of coffee. They are also able to enjoy a nice walk around their neighborhood which is the first time in a while that they could actually see it. Now that Murene and Murray know how to communicate with Max they can take his training to wonderful places.