Brody is now a calm dog who listens well…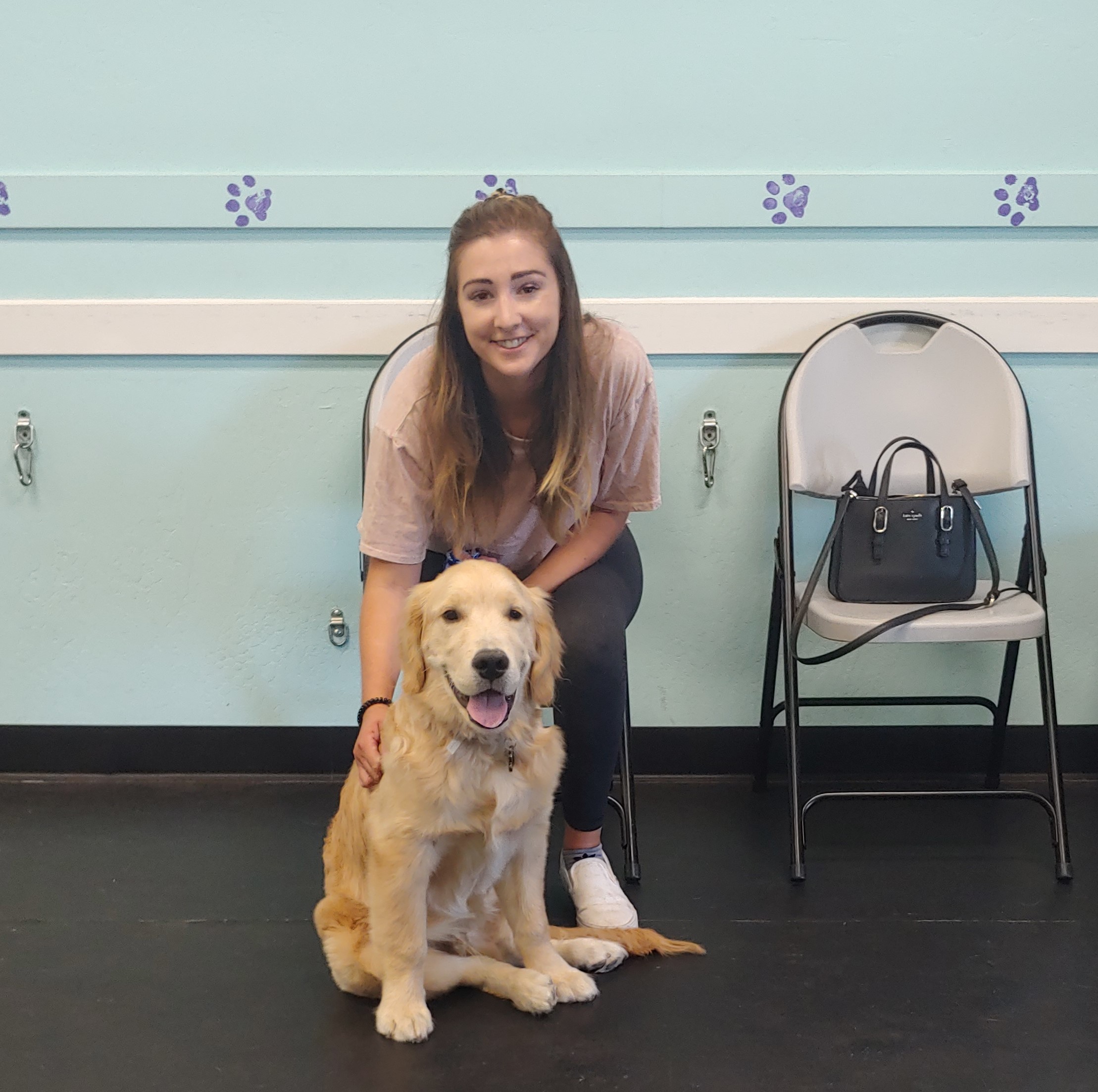 Samantha, from Scottsdale, called us at Kona's Dog Training because she felt she needed some help with her Golden Retriever puppy, Brody. When she was first describing her needs, we knew we could help her immediately. Brody was just 16 weeks old and already about 40 pounds and Samantha wanted to make sure she could handle him as he got bigger and aged because she herself has a small frame. Her biggest need was to be able to walk him since she currently lives in an apartment. Samantha also wanted Brody to socialize well with other dogs and to not overwhelm any that might be much smaller than him.
Samantha came into the facility for an initial visit and we discussed all the ways training would help her achieve her goals. Loose leash walking, commands and even diet were discussed for her ever growing golden. We also discussed all of the training options we could offer her and Samantha then decided to sign up for the Boarding School Program to help jump start Brody's detailed training.
Brody stayed with us for our two week program and had a great time learning commands like "come", "place", "down" and "let's go", which is learning to walk nicely on a leash. Brody also learned how to interact and politely be around and play with other dogs. Brody is now a calm dog who listens well to Samantha and enjoys going out and doing activities like hiking and tug. He is now an adult dog who Samantha feels completely comfortable with around everyone and gets to enjoy his company and affection.
We also get to see Brody more often than most dogs because whenever Samantha needs to travel for work Brody comes and boards with us as part of the benefits offered for certain programs.