Now Chauncey will come when called…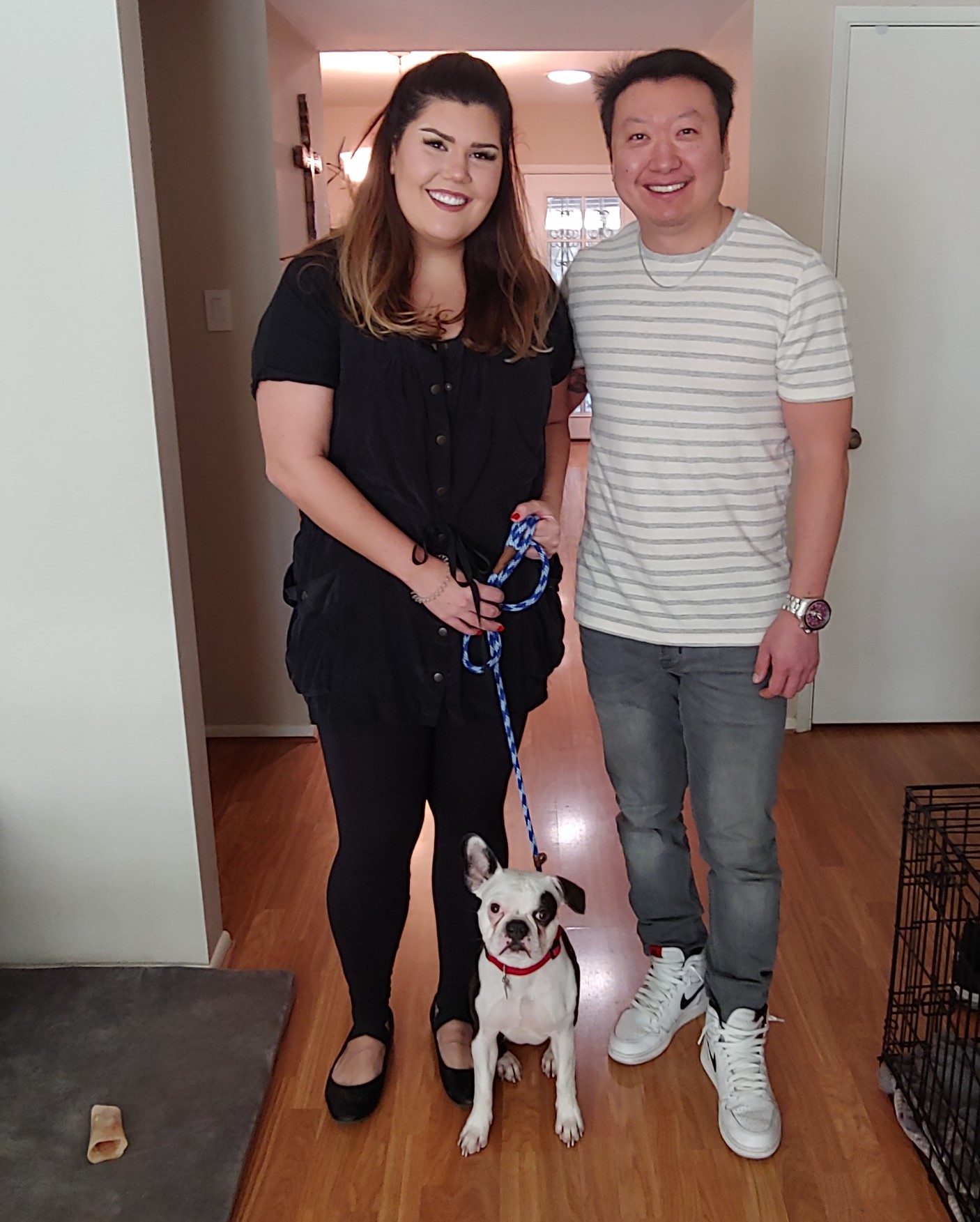 Gina, an elementary school teacher in Scottsdale, AZ was gifted Chauncey, her Boston Terrier/French Bulldog mix, last Christmas from one of her students. Gina had an opening in her family for a loving dog and knew that it would be a perfect fit after the passing of her beloved Boston Terrier half a year before. She took Chauncey home at 8 weeks old and was having a wonderful time enjoying his puppy antics and adorable face, but knew she wanted to get him trained. After realizing Chauncey was learning some unwanted behaviors, mostly barking at people and dogs from the window, jumping up on furniture, getting overexcited around people in the home and his separation issues with her, she knew it was time to get the training help she originally wanted.
When Gina called and then met with us she was still a little unsure about which program to sign Chauncey up for, but after some thought and realizing she need quicker help [she had an exchange student coming to live with her soon] she decided Chauncey would be the perfect fit for our Boarding School Program. When Chauncey first arrived for his two week stay he was a little overwhelmed. After all, his friend at home was a cat, lol.
He struggled to understand his place in this new pack, but after being introduced to everyone and observing and playing with them he began to feel more comfortable and his worries started to fade away. He loved the new routine…..potty breaks together, walks together, resting times together and training together. He learned so much, very quickly. Within the first week Chauncey was walking on leash without a single tug or pull. He was listening to commands like "come", "place" and "down" without them being repeated and his separation anxiety had lessened a lot.
After Chauncey's stay, Gina couldn't have been happier with the results she saw and this was only at the first lesson before he went home. His whining was almost nonexistent [and only after he hadn't seen them in two weeks]. He waited patiently to practice what he learned with his mom and listened incredibly well to her.
After going home, Gina even said that Chauncey was being extremely polite to their cat and was listening well on walks and outings. She even feels completely comfortable having him off leash in their courtyard area and knows Chauncey will come when called whenever she asks. Gina was looking for a great companion dog that listened well and got along with everyone and she is well on her way to getting her perfect dog!
See what Gina had to say:
Kona's Dog Training went above and beyond our expectations! We chose to have our dog Chauncey boarded and trained with Gabby for two weeks. As a Boston Terrier/French Bulldog mix, he suffered from separation anxiety (and anxiety in general) and would follow me around the house 24/7, jump on guests out of excitement, and bark at every little sound or person/animal walking by the house. Since his training, Chauncey is calm and SO well-behaved. We go for nice walks now and he could care less about the people and dogs walking by us. He is the BEST COMPANION. We owe that to the training, love, and care that Gabrielle has provided Chauncey. We are forever grateful.

Gina